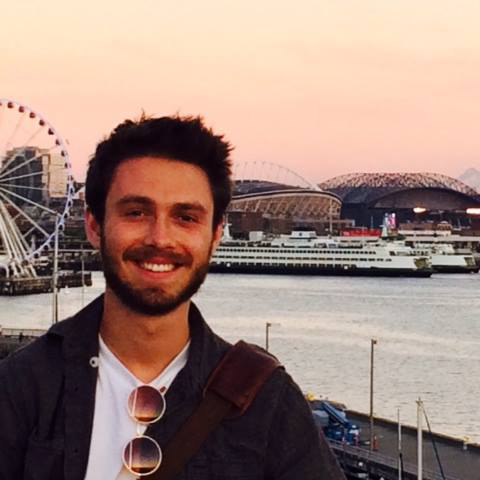 I am a hiker, reader, and web designer. I enjoy working on exciting projects with talented people. I have been lucky to work on diverse projects. My clients include dog trainers, marketers, plant gurus and more. I enjoy the opportunity to learn about new fields and apply my expertise to help you reach your goals.
I studied ecology and biology with a minor in computer science at Colorado College. My interest in conservation and nature are driving forces in my life. I love the opportunity to work on projects that integrate the natural world, computer science, and effective communication.
If you would like help with design, marketing or web development, send me an email.
My Experience
I have always had a love for computers and the internet. I have been working with HTML and CSS since high school. I familiarized myself with bash and Linux based servers in high school. I have always enjoyed working at the intersection of computers and design. While working at my high school's student newspaper I taught myself the Adobe Creative Suite. I quickly became the go-to problem solver for our papers Adobe needs.
In college, I minored in computer science. This exposed me to a number of programming languages including Java, Python, JavaScript, C and Ruby. As a biology major with an ecology focus, I learned the statistical programming language R to aid in statistical analysis and data visualization. During college I also worked with a local non-profit to manage their WordPress site.
Over the last year, I have worked on a number of projects focused on search engine optimization (SEO) and general web design and maintenance. Take a look at some of my projects here and my writing here. I have helped artists and small businesses develop their web presence and gain exposure. I have helped businesses develop consistent branding across print and digital media.
I have experience developing web applications with Ruby on Rails. I am also comfortable writing HTML and CSS and programming in JavaScript, Python, R, Java, and C. I have extensive experience with integrating web APIs for data analysis, crawling and scraping HTML, programming RISCs such as Arduinos, and command line server management. I am comfortable using Jupyter Notebook, RStudio, VirtualBox and many other development tools.
My Background
I grew up in Washington where I hiked and camped with my family and my boy scout troop. I developed a strong love for nature and the outdoors. We spent many weekends on Lopez Island in the San Juans, skiing in the Cascades and exploring the many beautiful parks in Seattle.
I was extremely lucky to go to a school district where computers were integrated into the classroom. I was always very interested in computers and first worked with HTML and Python in middle school. I continued to teach myself new tools whenever I got the chance.
In high school, I worked on the school newspaper, "The Kolus." At the paper I did layout and design with the Adobe Creative Suite, learning InDesign, Illustrator, and Photoshop. I continued to develop my design skills in college at the school's newspaper "The Catalyst".
At Colorado College, I studied ecological biology with a minor in computer science. Colorado College provided the unique block schedule, where classes are taken on an accelerated one month schedule. This experience taught me to quickly pick up and apply new skills. My school's diverse academic programs and liberal arts philosophy provided me with a well-balanced education. My education integrated science with the humanities and taught me to rapidly create compelling, data-driven work.